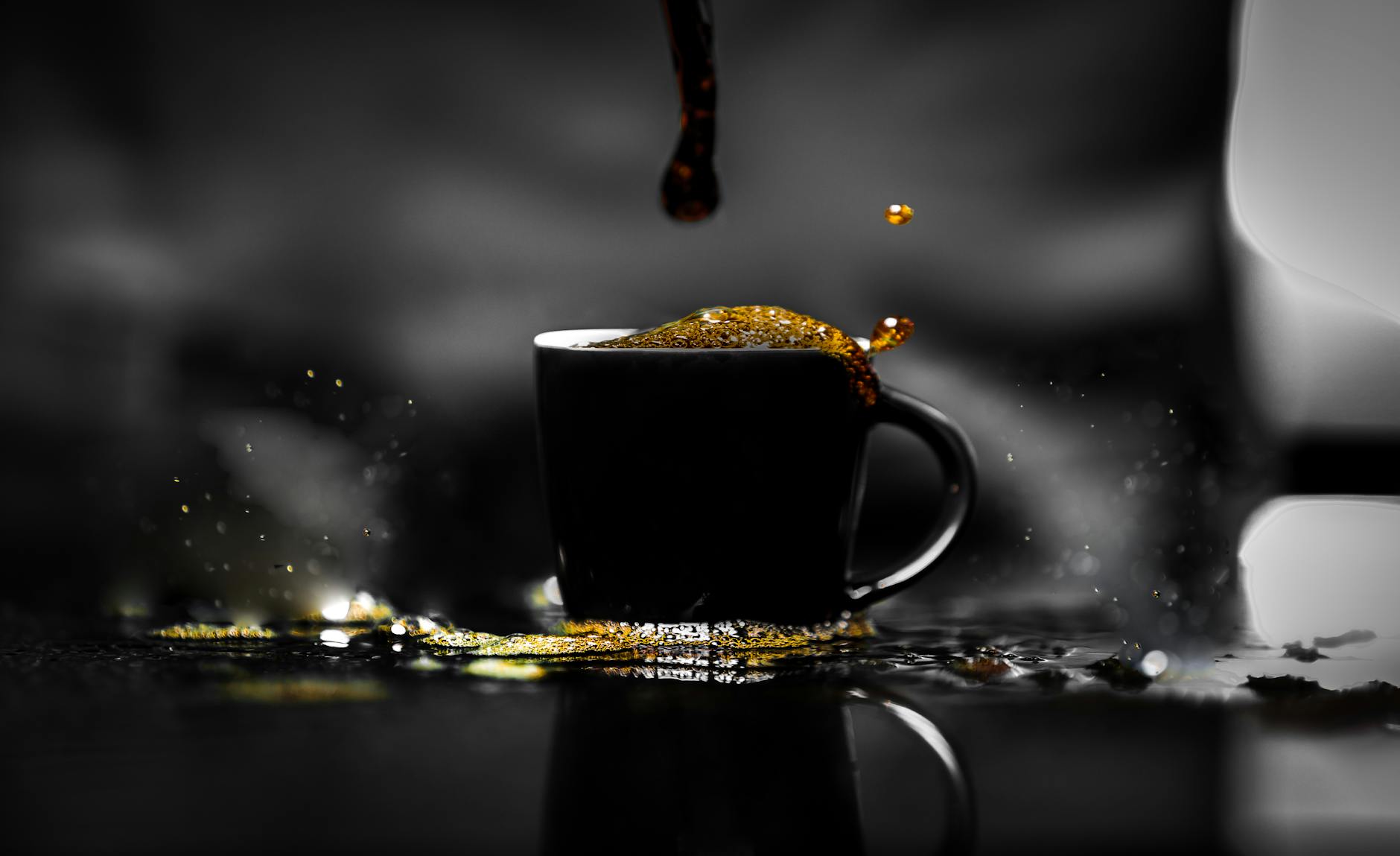 We've all had those moments, right? The one where we try to squeeze out the most of something just so we can enjoy more of it? Yeah, me too.
This morning, again, I tried to squeeze (maybe that is the wrong word here) too much coffee into my cup. And, again, it overflowed because it was just too much.
I have a coffee mug that I like and usually can get 14 ounces of coffee into, if I am careful about the amount of creamer I put in first. As such, when I am not paying attention and try to fill the cup "to the rim" (as an old coffee brand – Brim – used to say) I end up having to clean the coffee maker and surrounding area because of spillage. 
I say it is the fault of the coffee maker because it isn't dispensing the correct amount of water. It's a Keurig and I have been filling my cup the same way for over a year but suddenly I get an over-fill on a pretty regular basis. It can't be my fault!
Ok, maybe it is…maybe I should just stop pressing my luck and stop trying to "enjoy the last drop."
#fml